Knitting and crochet from Harmony Elian yarn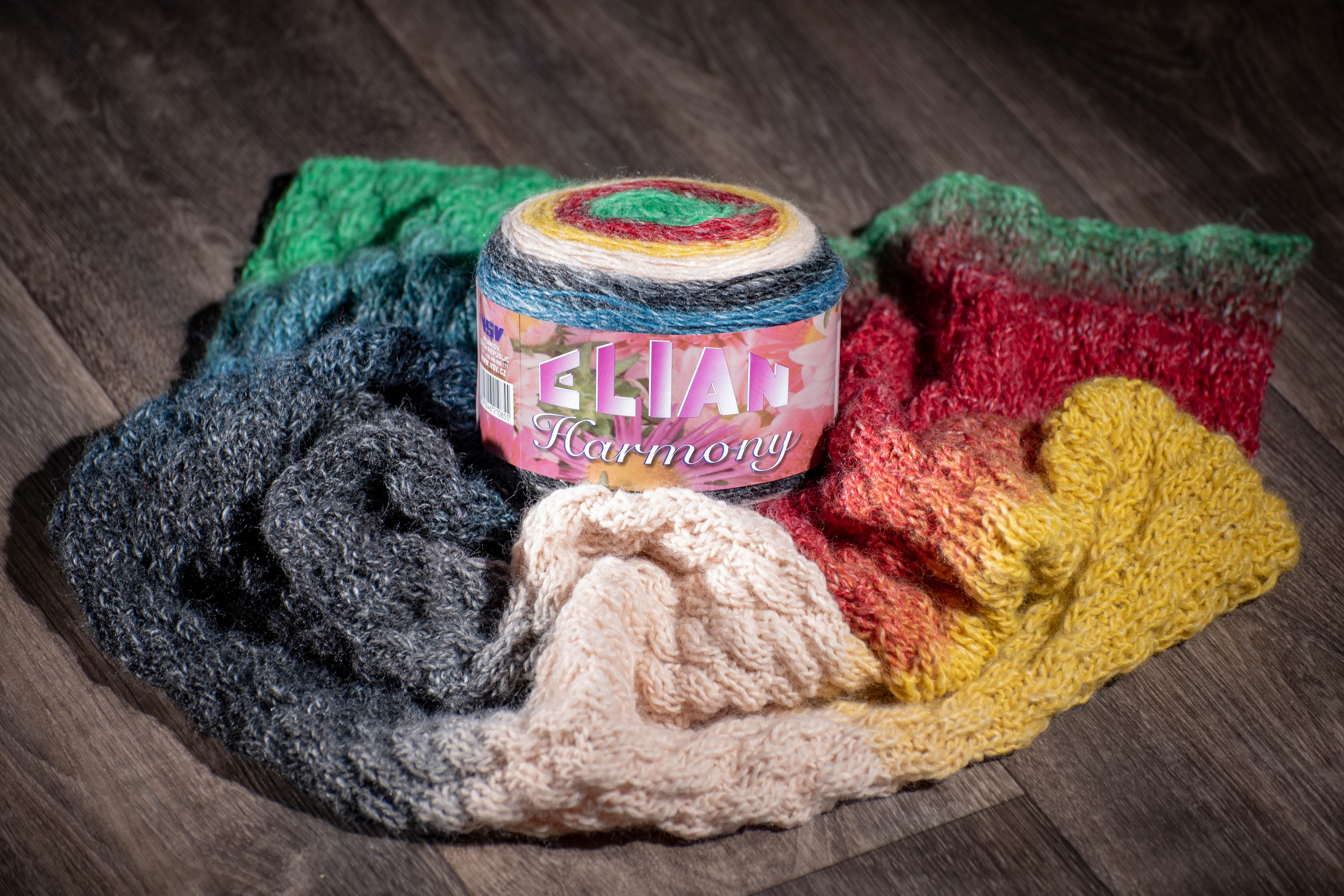 A scarf will certainly be needed.
Elian Harmony yarn is perfect for this.
On the scarf you need just one ball and the result will be a scarf that will pass nicely from one color to another.
You can knit it, but also crochet.